Welcome to Neasden Primary School –

Where every child matters and every moment counts
Home learning resources for parents
Coronavirus Information
We are following the guidelines from Public Health England and further support and advice can be sought by visiting their website:
A warm welcome
We are a small and friendly primary school who celebrate the strengths of each individual child and value their input to our community. We help guide and motivate children to fulfil their ambitions and support their emotional wellbeing ensuring they have high aspirations for their future.
We believe that every child can reach the highest standards in all areas of the curriculum. Neasden provides all children with a rich and varied curriculum that engages all pupils. Neasden's school community is warm and welcoming. Neasden is an inclusive school where all children make good progress regardless of their starting points. We have high aspirations for all of our pupils, staff and families and provide a nurturing atmosphere that ensures that all children fulfil their full potential.
We fully embrace our school motto : Aim high , reach for the sky !
We hope you find the information on our website helpful, if you have any questions please contact the school office.
Mrs N Loten
Headteacher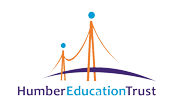 The aims of our school
Our vision is to provide a secure and happy environment in which every child can achieve his or her highest standards across all areas of school life: academic, creative, sporting and social.
In order to do this we will:
Provide a broad, balanced and stimulating curriculum,
encouraging pupils to:
Develop lively, enquiring, imaginative and creative minds;

Have high expectations of themselves;

Develop confidence in their own abilities;

Value, respect and support others by promoting a positive and responsible attitude.

We offer pupil opportunities to develop skills and interests that will enable them to enjoy and make the best use of their work and leisure time.
We support the best interests of the children through effective communication and consultation with the parents and the wider community.


[*Parents*] – Curriculum planning
The following termly curriculum planning links are a guide to help you understand what your child will be studying this term.

"Never had any issues with bullying. "
"Teaching is done in a nice way and very disciplined. "
"Encourages my child's learning is all areas."
"School is very safe and the gates are always watched."
"My child is really happy at school and I like the fact that I am kept informed and up to date with what is happening."
"I have been impressed by the school productions."
"Excellent Reading! Really impressed with my child's reading."
"My child always tells me how the teachers make the lessons fun."
"Both my daughters attend Neasden and both have made such progress. They feel safe and I am reassured sending them to school. "
"We are really happy with our children and happy with everything. "
"My child is pushed to his full potential. "